We had a great time at STEAM Camp! STEAM is an acronym for Science, Technology, Engineering, Art, and Math. We incorporated all of these into a fun and engaging camp! We tinkered with math manipulatives and had different engineering challenges to welcome campers in every day. We were sure to include art on the agenda and had a science theme to explore each day.
The first day was all about chemical reactions. Campers built a volcano out of Lego's and then enjoyed the reaction of when an acid is mixed with a base in the classic vinegar and baking soda volcano. We ooo-ed and aaahh-ed at how dishsoap breaks the surface tension of milk as we made marbled milk paper. Finally, they took home a do-it-yourself "lava lamp" that featured water and Alka-Seltzer fizzing CO2 through oil.
Day 2 was all about simple machines. Our get to know you game incorporated a lever launching experiment. The kids go creative with the parachute challenge. We experimented with lots of different versions for a toy zip line. Our art utilized an incline plank and a marble. The kids took home a catupult they constructed.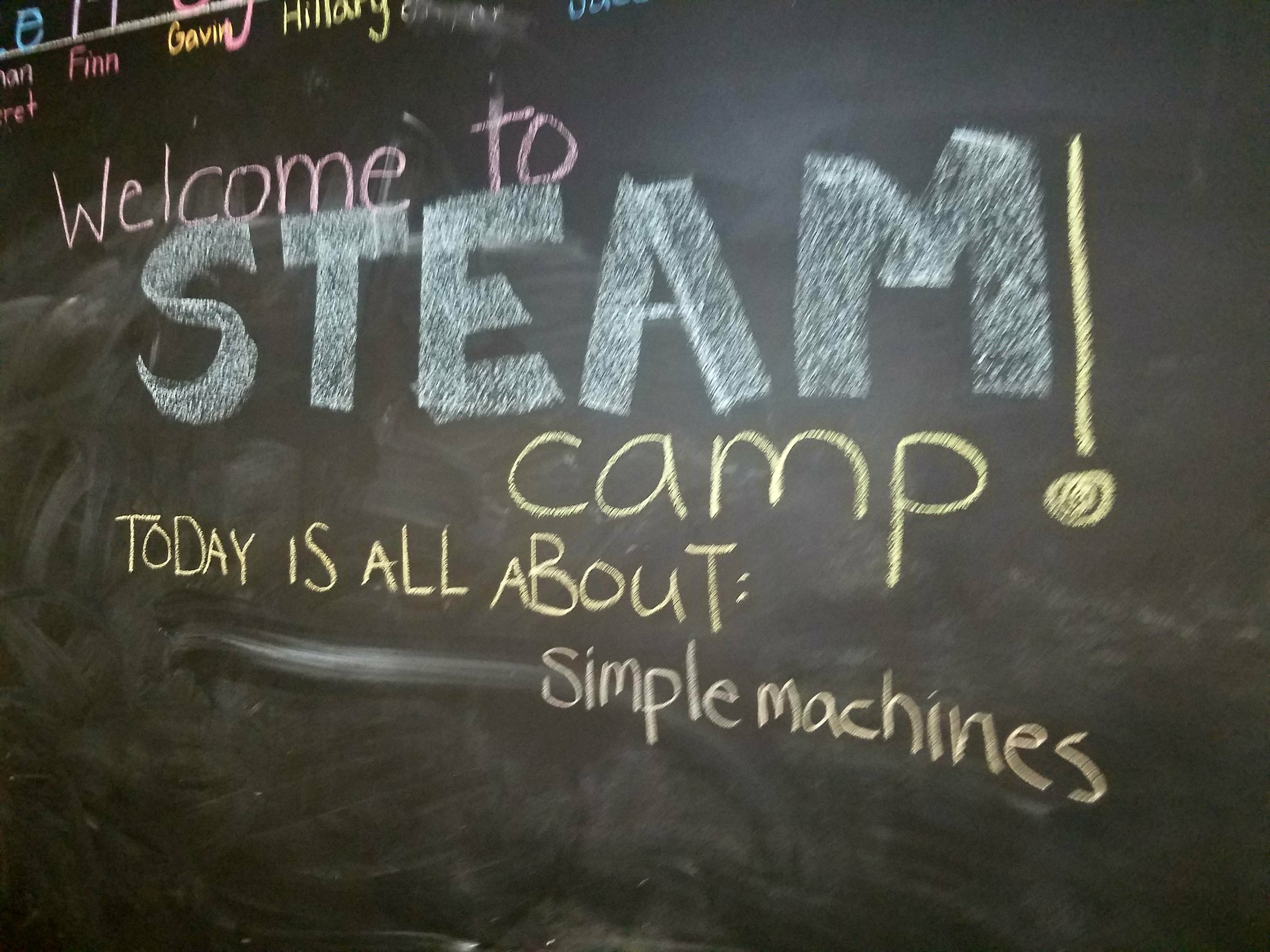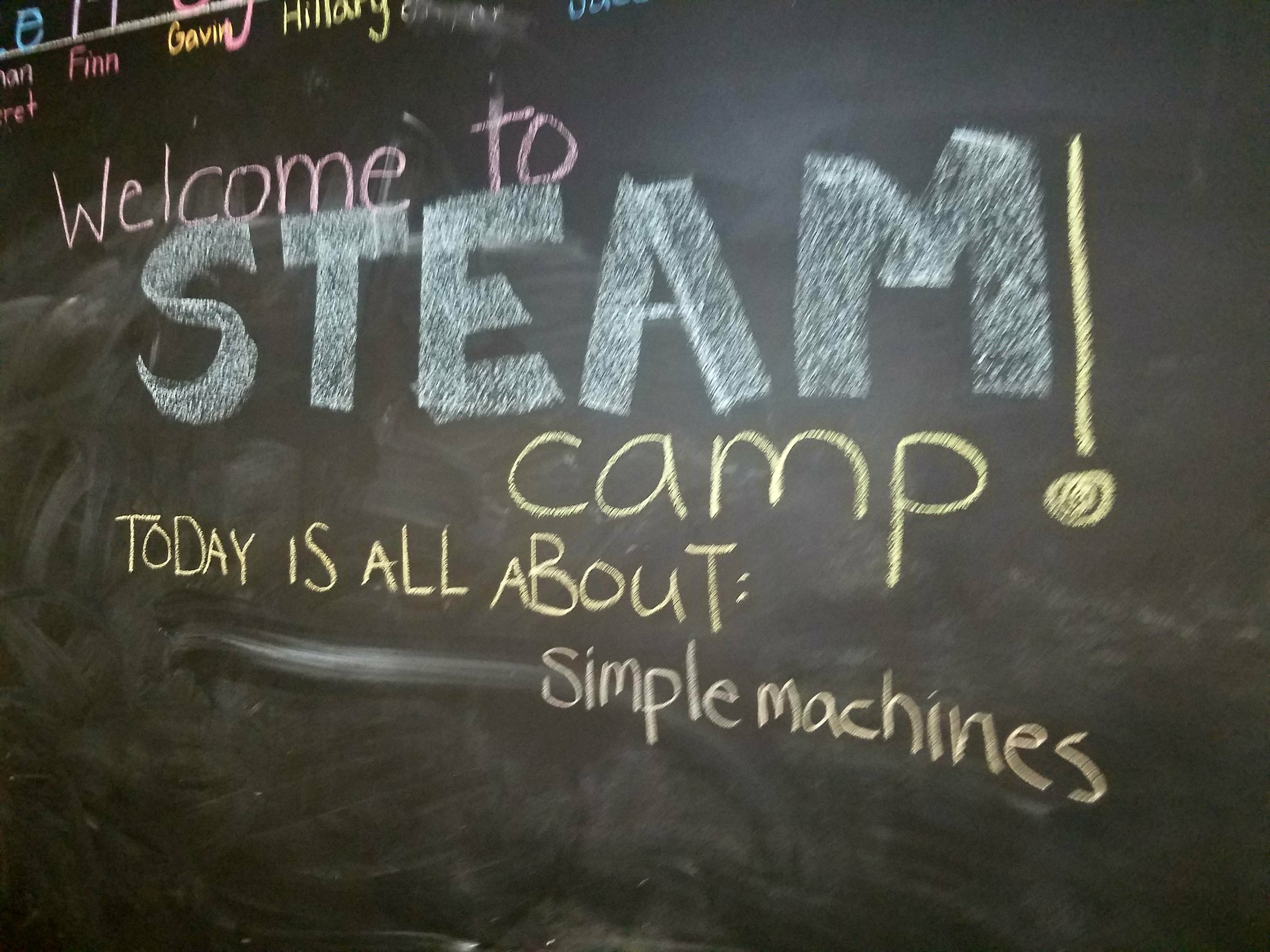 Day 3 was all about water. A xylophone made with water in glass jars was utilized in our opening meeting. The kids excelled with the water slide challenge! We talked about water and oil as we made beautiful art. Our ice investigations were a hit, as the kids experimented with what melts ice fastest. Finally, the kids went home with seeds in a jar to observe and a Summer STEM booklet to keep the fun and learning going at home!